Kanji Draw Learning Tool
Install Aedict 3 and activate the 'Aedict Ultimate' Subscription to gain access to this feature.

What is Aedict KanjiDraw Practice?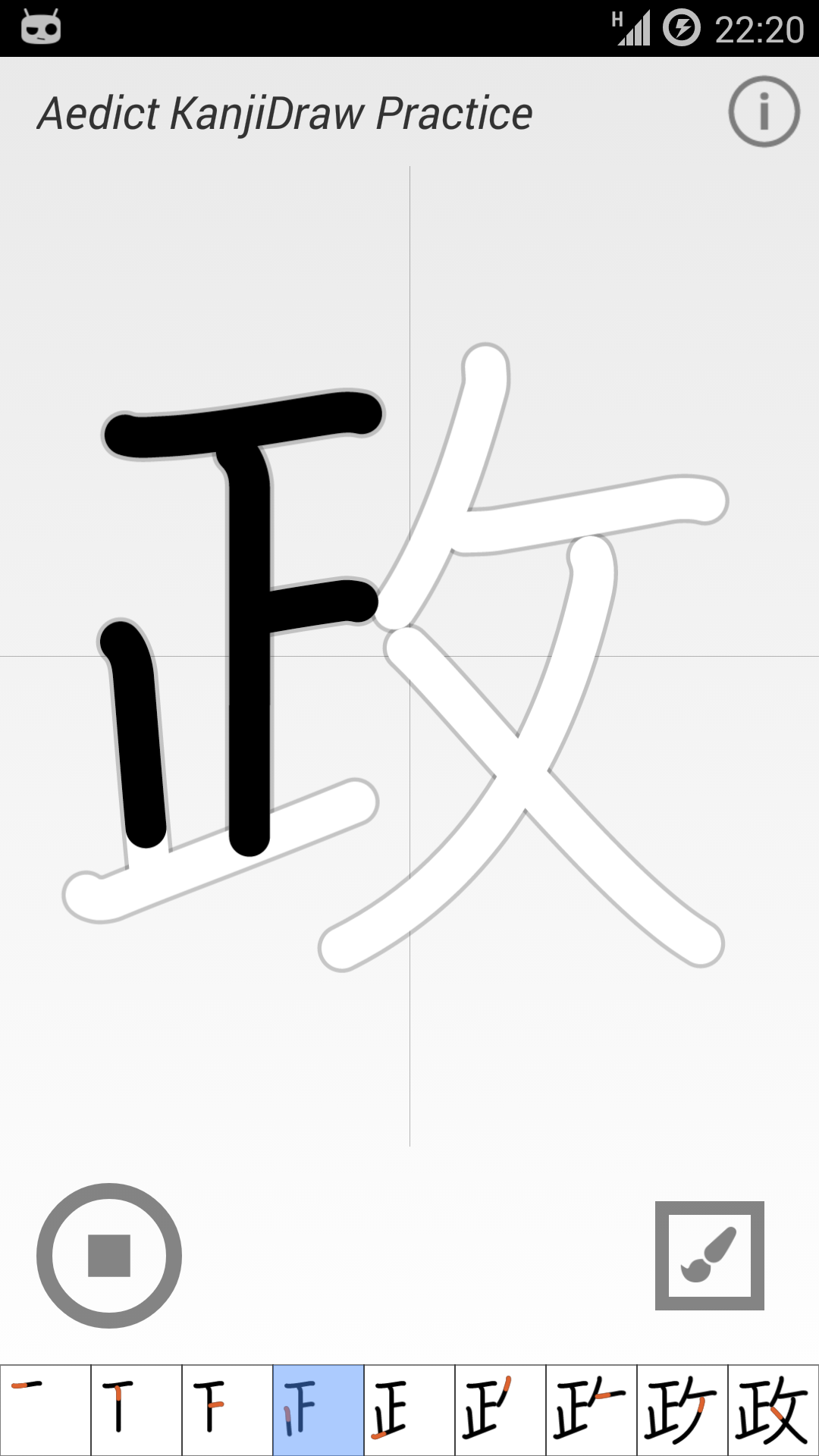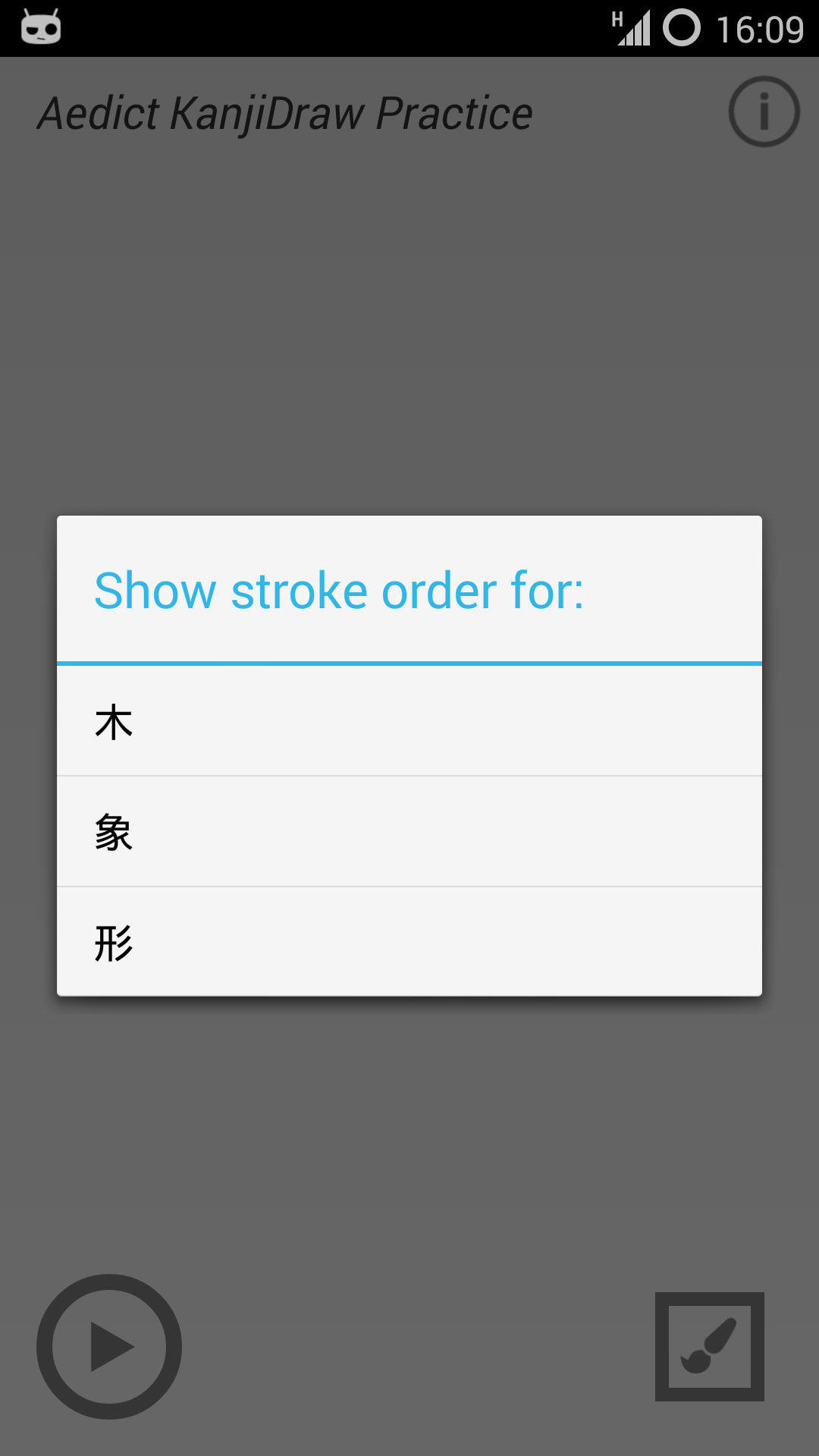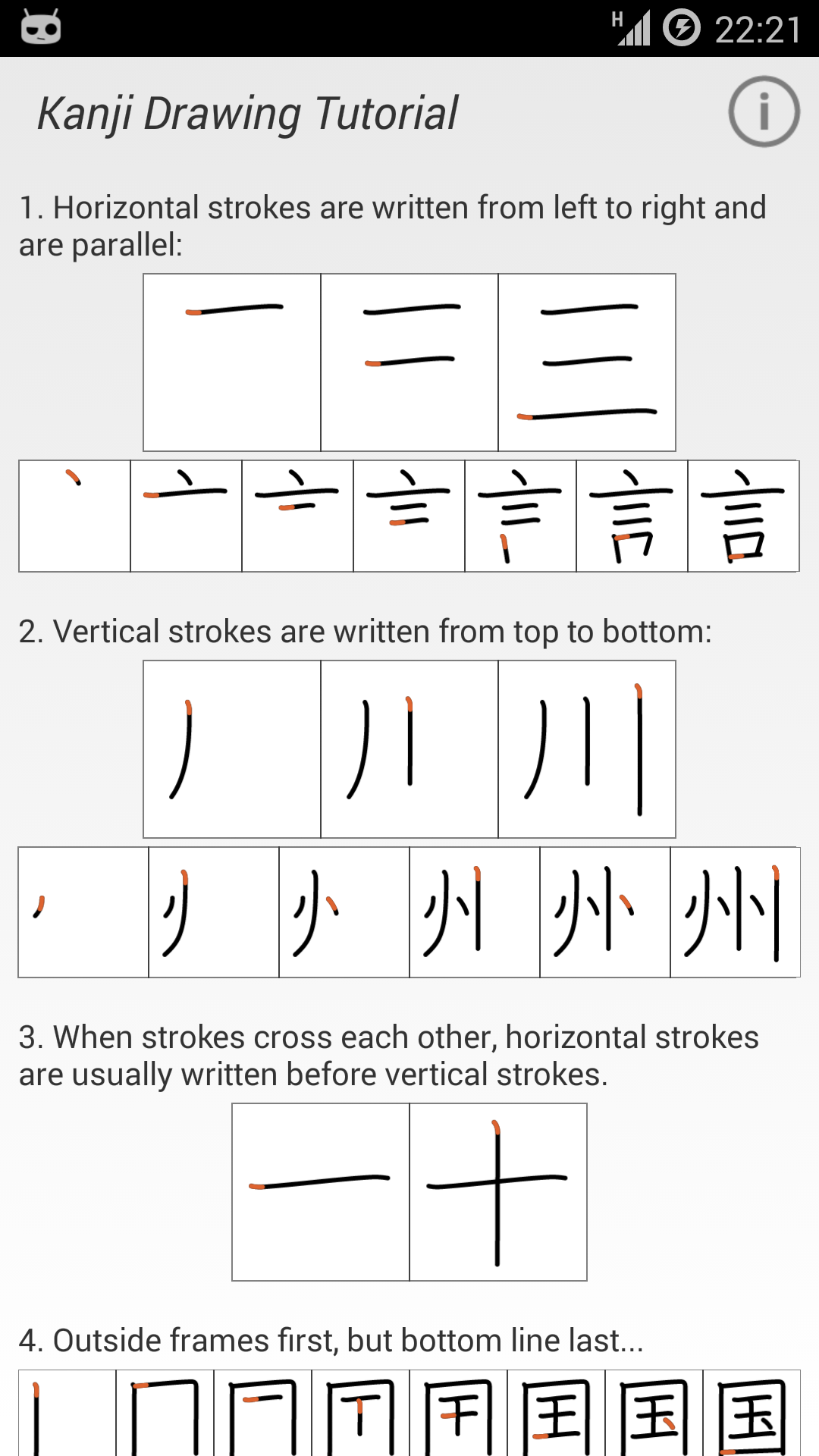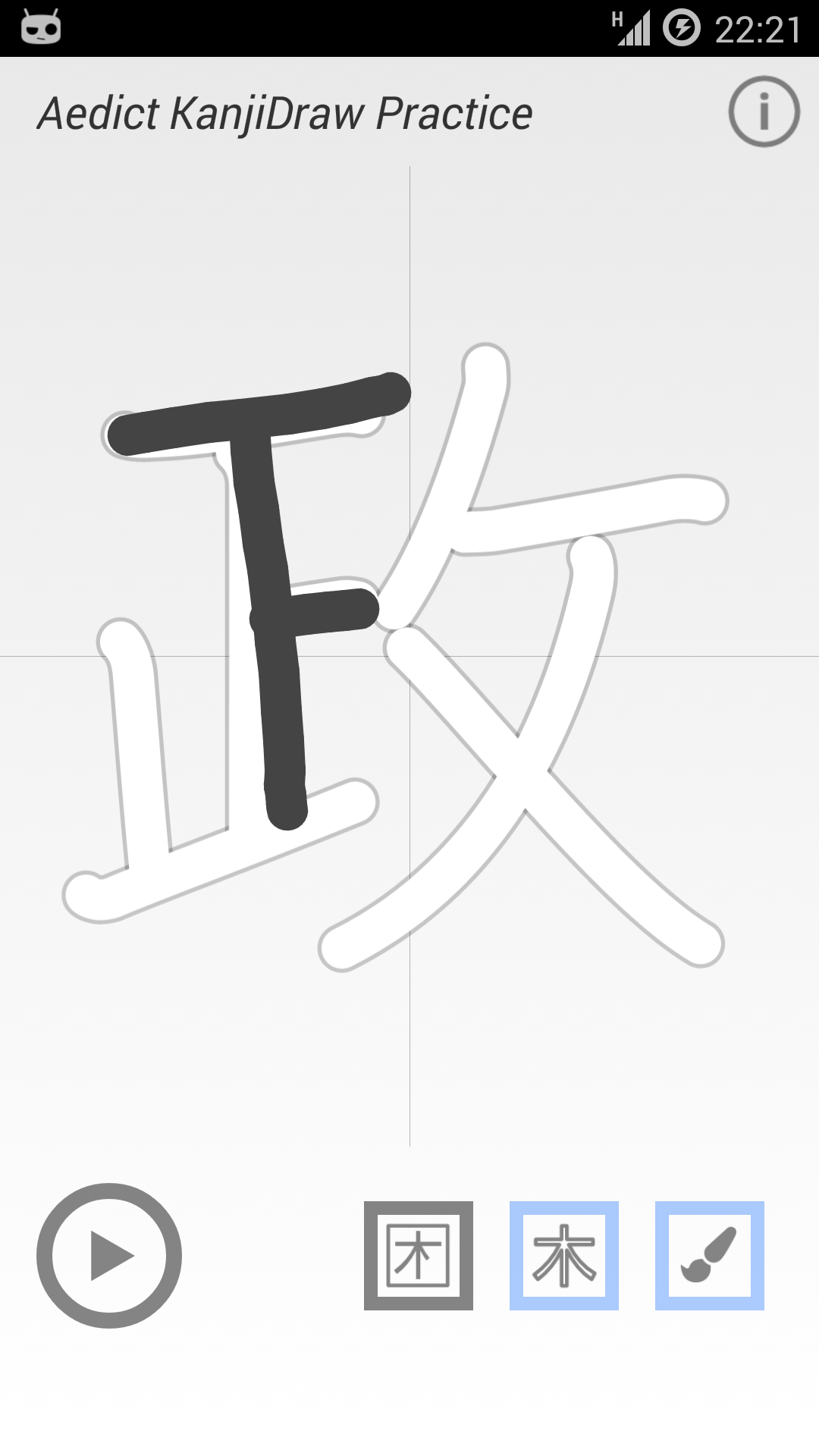 Features
Animates kanji draw
Does not yet check the correctness of your drawn kanji
Does not hint rules used to draw the kanji - this is very hard as there is an exception to every rule :)
Aedict3 will assist you with activating of the "Aedict Ultimate" subscription: just head to Settings, Aedict Ultimate and click the Subscribe button.
Privacy Policy
No user data is collected nor sent anywhere. The Kanji drawings are sent on request to the local Aedict app for analysis.